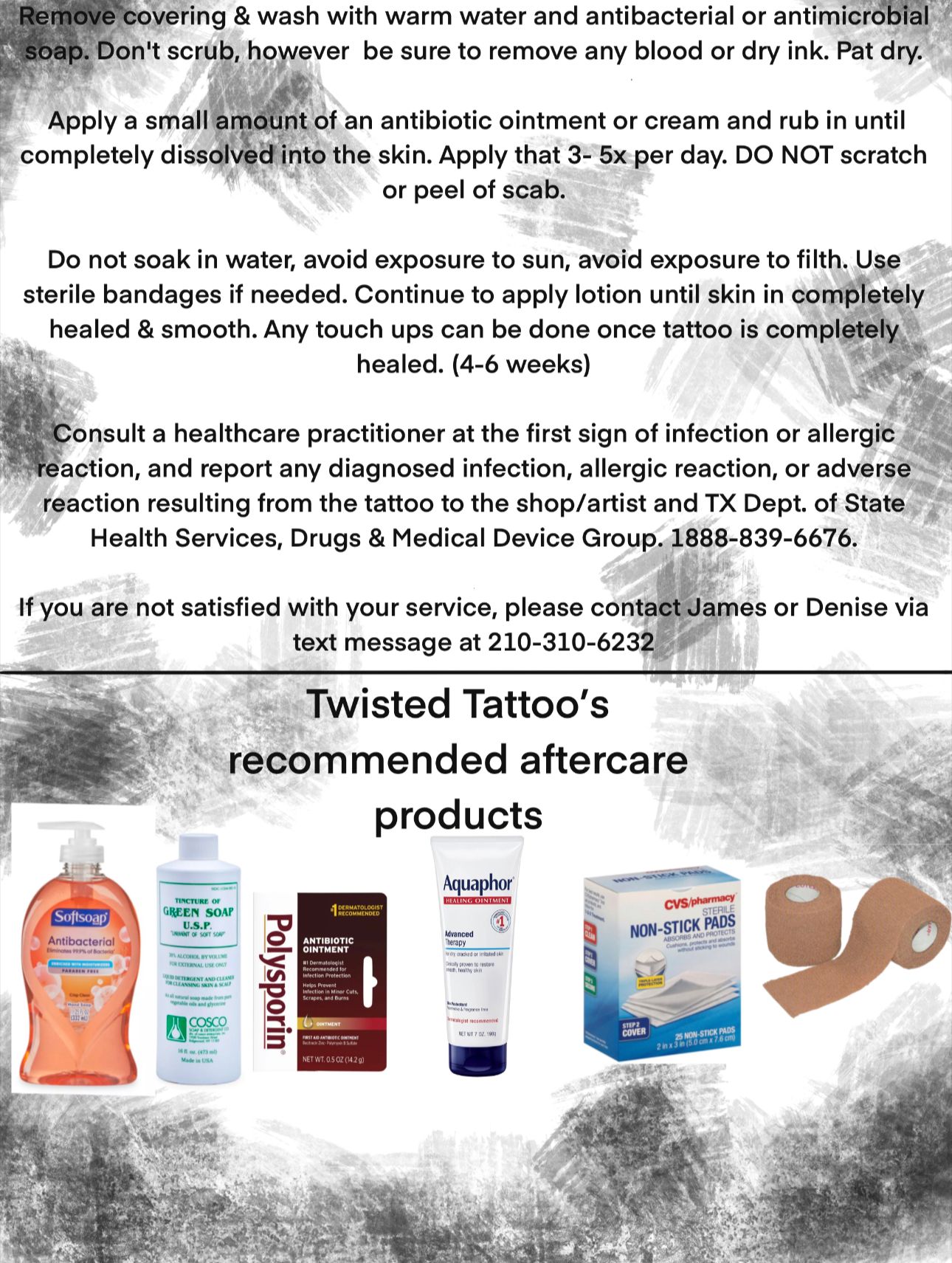 Piercing Aftercare
Non-Oral Piercing:
Wash with warm water and antibacterial soap. Don't scrub, but be sure to remove any dry blood.
DO NOT USE ANYTHING OTHER THAN SOAP (no alcohol, peroxide, neosporine, etc.).
Oral Piercing:
Rinse mouth with alcohol-free or diluted mouthwash (1/2 water, 1/2 mouthwash) at least 3x per day & after meals NO smoking, drinking beer, French kissing, or oral sex for 6-8 weeks. Jewelry may be changed once piercing is completely healed (6-8 weeks).
Ibuprofen or other NSAID (use as directed on bottle) will help reduce swelling. Do not soak in water, avoid exposure to sun, avoid exposure to filth. Use sterile bandages if needed
Consult a healthcare practitioner at the first sign of infection or allergic reaction, and report any diagnosed infection, allergic reaction, or adverse reaction resulting from the tattoo to the shop/artist and TX Dept. of State Health Services, Drugs & Medical Device Group. 1888-839-6676.
If you are not satisfied with your service, please contact James or Denise via text message at 210-310-6232
WIFI: Twisted guest
Password: Inking San Antonio (exactly as typed)