If you're looking for a high-quality local tattoo shop in San Antonio, look no further than Twisted Tattoo. Our team of experienced tattoo artists is proud to provide each and every client with the best tattoo experience. From American traditional to portraiture to cosmetic tattooing, you're certain to find one of our artists is the perfect match for your next work.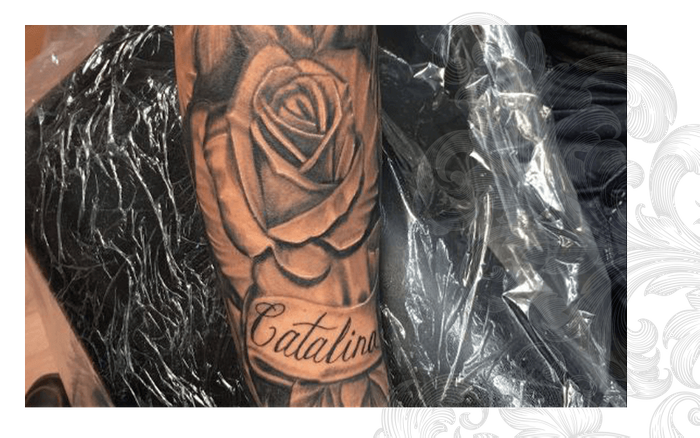 QUALITY TATTOOS IN SAN ANTONIO
You spent a long time thinking about what tattoo you wanted to get, which is why you should work with a quality tattoo artist. At Twisted Tattoo in San Antonio, we can help you get the perfect ink, working with the design and placement you want to bring your vision to life.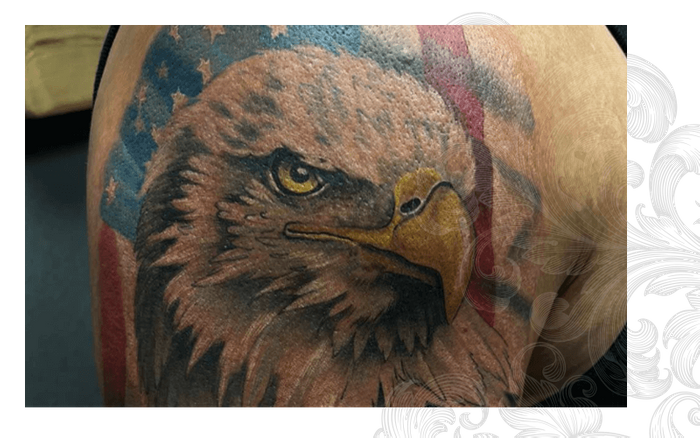 OUR TATTOO ARTISTS
Our tattoo artists are experienced in all types of designs, you can find experts in black and gray designs, realism, and much more. Our talented artists are what give us our reputation as the best place to get a tattoo in San Antonio, and we take great pride in creating one-of-a-kind tattoos for each of our clients. No matter what kind of tattoo you want, we have artists who can make it a reality.
We encourage you to browse our artist portfolios and get a feel for what each tattoo artist specializes in. If you have questions about our artists' availability or your next tattoo, please contact Twisted Tattoo, or fill out our price quote form, and we'll be happy to help!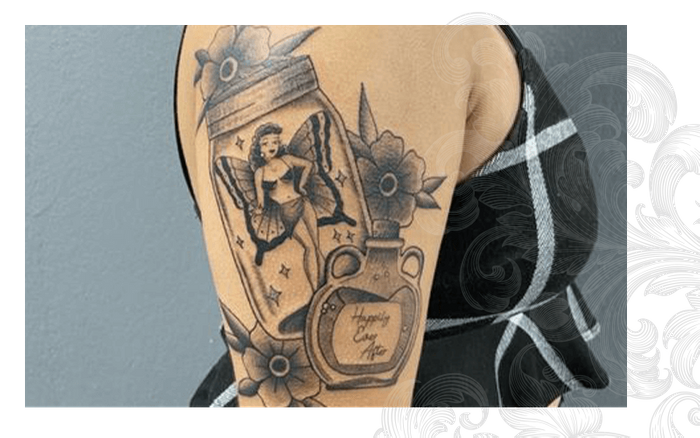 SAFETY
Everything we do here at our local tattoo shop ensures each of our clients receives the best possible service and has a great tattoo experience. When you visit us, you'll find a welcoming environment at our studio, and our friendly staff is always happy to help. Here at Twisted Tattoo, safety is our priority. Giving you the best ink means following a strict set of safety guidelines. You'll find each of our artists wearing proper protective equipment and all of our equipment is properly cleaned when applicable, or single-use and fresh each time otherwise. Our team is dedicated to maintaining a clean and safe tattoo studio for all of our guests.
Ready for Your Next Tattoo? Get in Touch with Your Artist Today
We want to make the booking process as simple as possible for you! To do this, we provide a convenient price quote form for you to give us all of the details about your next tattoo. Whether you have an artist in mind, or you would like to be matched with an artist based on your request, just let us know and we will provide you with scheduling information and appointment details. When you visit the best place to get a tattoo, Twisted Tattoo, you can enjoy an in-person consultation with an artist to truly communicate your vision!
We hope you'll choose Twisted Tattoo, the best-rated tattoo shop in San Antonio, for your next tattoo. To get started on your next appointment, fill out our price quote form, or contact us today!