At Twisted Tattoo, we pride ourselves on being the best piercing shop in San Antonio, TX by offering top-quality professional body piercing services in a great environment with competitive pricing. We're excited to help you make your next piercing dreams into reality! Our talented staff provides a wide range of services, from kid's ear piercings to body piercings for adults. Whether you're looking for a simple new piercing, or something complex and exciting, we have the experience and expertise to make it happen. Contact Twisted Tattoo if you have any questions!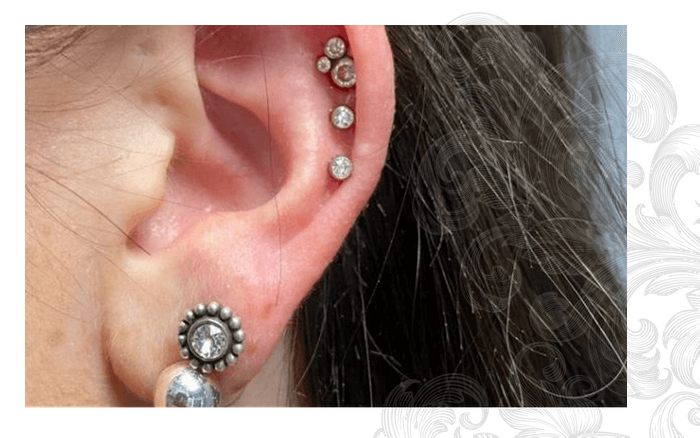 We have a team of four incredibly talented piercers here at Twisted Tattoo! As high-skilled artists with years of experience under their belts, our piercers can provide you with various services. When you visit our studio, you'll find that our staff is professional, friendly, and always happy to accommodate your needs. We want you to have the best experience possible, so here at Twisted Tattoo, we go out of our way to make sure you are comfortable and relaxed during your appointment.
Browse our piercer portfolios to find the perfect artist for you!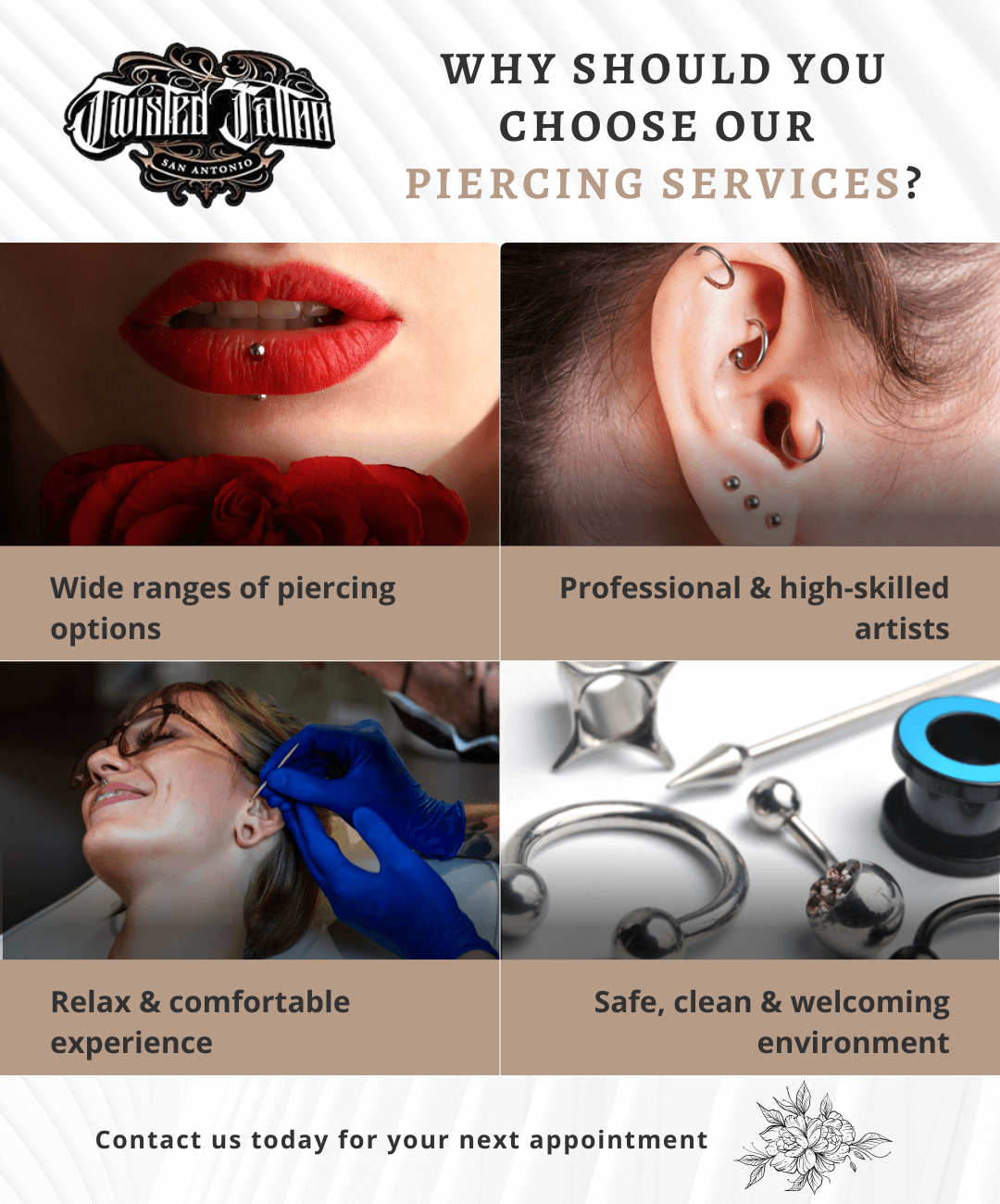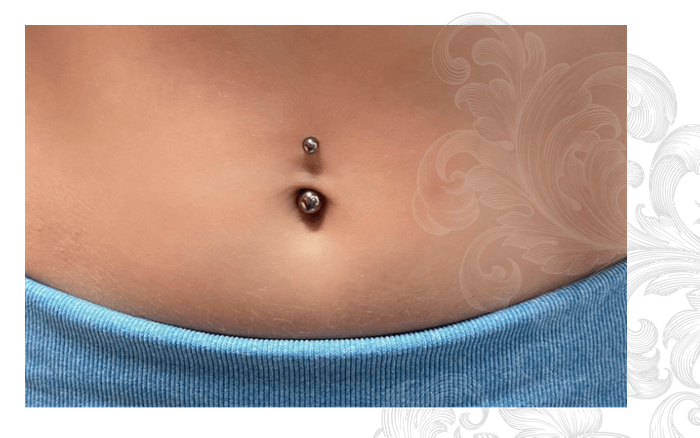 How to Choose Your Next Piercing
With such a wide range of body piercing services available here at Twisted Tattoo, it can be hard to decide which piercing you would like to get! We recommend starting with deciding where on your body you want the piercing to be. Your budget will also play a role in finding the right piercing, as location on the body, type of piercing, and jewelry can all alter your price. Browsing our artist portfolios is a great way to grab inspiration for your next appointment!
Piercings We Perform at Twisted Tattoo
Are you ready for your next piercing? Browse our piercing services to find the perfect one for you!
Angel Kiss (Ashley) - $75
Anti-Eyebrow - $50
Anti-Tragus - $50
Bridge of Nose - $50
Canine Bites - $100
Cartilage - $40
Cheeks/Dimples (metal) - $100
Cheeks/Dimples (ptfe) - $150
Child's Lobes (infant to 12 yrs) - $75 - $95
Conch - $50
Daith $40
Dermal (large jewel) - $80
Dermal (med jewel) - $75
Dermal Removal - $35 - $60
Dermal (sm jewel) - $65
Dermal Stud - $55
Eyebrow $30
Fem Christina $150
Fem VCH/Hood $175
Forward Helix - $40
Industrial - $40
Lip/Labret - $75
Lobe - $30 - $40
Lobes - $50 - $70
Medusa - $75
Monroe - $75
Navel - $40
Nipples - $75
Nostril - $30 - $40
Orbital - $50
Rook - $40
Septum - $75
Shark Bites - $100
Smiley - $75
Spider Bites $100
Surface $50
Tip of Tongue/Scoop - $75
Tongue - $75
Tragus - $40
Transverse Lobe - $50
Vertical Labret - $75
Prince Albert - $175
Jacob's Ladder - $150 for 1st, $75 for each additional piercing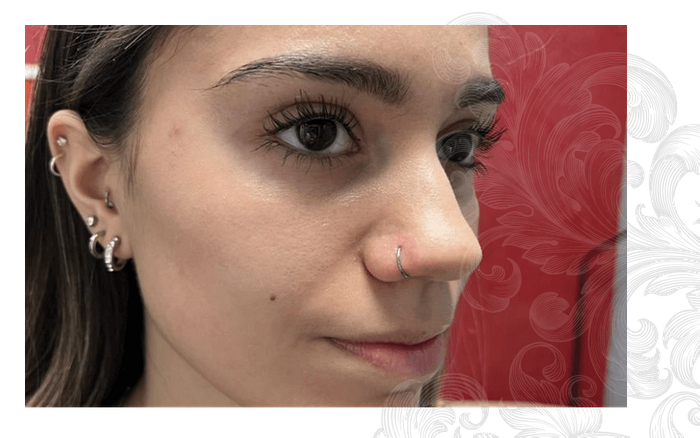 Piercing Information
As the best tattoo shop in the area, we are dedicated to creating a safe piercing experience for all our clients. We have a private piercing room available, and this can be used when needed. When you choose us, you can trust that all of our jewelry and equipment is brand new, sterilized, or single-use. We take great care to ensure our studio is safe, clean, and welcoming!
All of our body piercings, with ear lobes being excluded, are done with grade 23 titanium jewelry. This is the golden standard for high-quality piercings, and we do this to help the healing process go as smoothly as possible. We have three full-time body piercers here at Twisted Tattoo, and we offer a wide variety of body piercings each day! For dermal implants and surface piercing, we have limited days and times, and these piercings are by appointment only. We can also do infant and kid's ear piercings on most days; we ask that you call ahead to ask about availability.